Hey there people of ARC my names Boto or Ethan (whichever you'd prefer to call me). I currently am the owner of 2 combat robots of my very own.
Jack The Flipper
Jack is a Fingertech Viper kit with a lifter add on which was going to be beefed up to be a Beetleweight but I decided not to as it would be pretty underpowered.
Career Record: 0 Wins 0 losses
Its never competed and probably never will.
Phantom Fox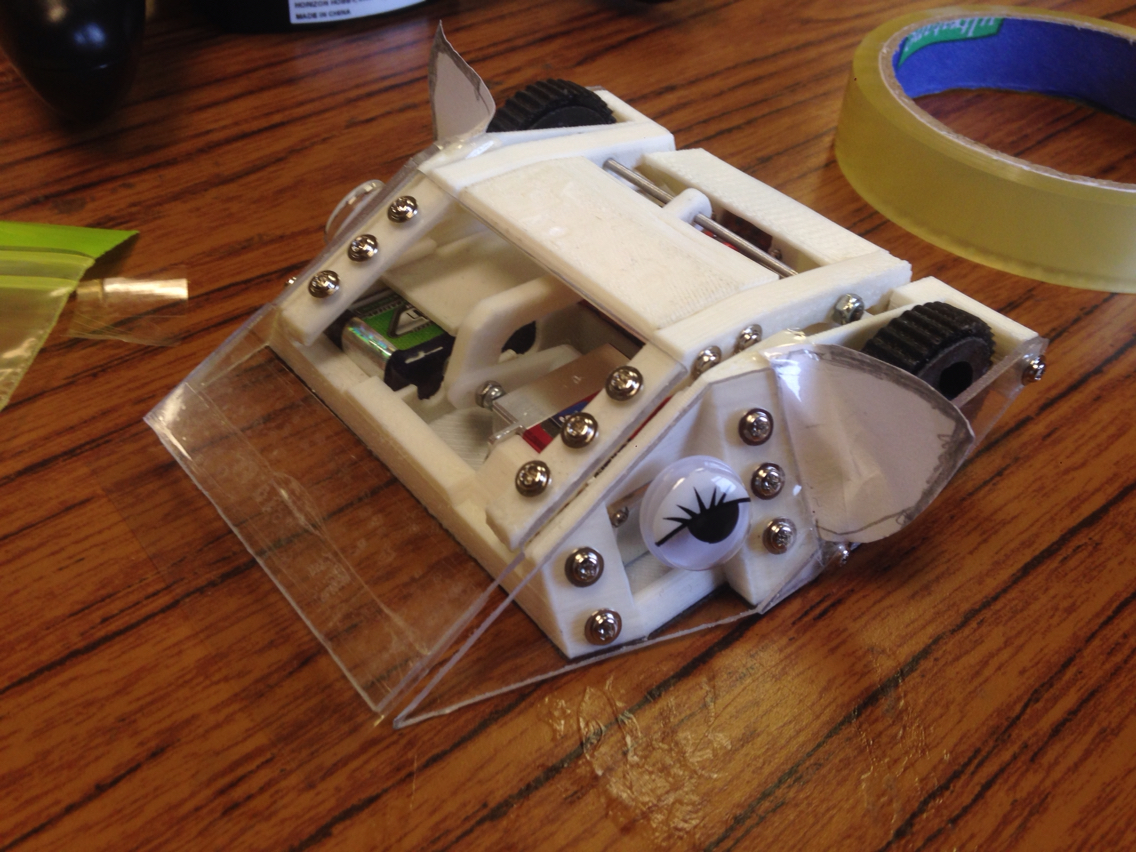 Phantom Fox is a 150g UK Antweight/Fairyweight flipper originally built by Alex Shakespeare based off the MW flipper Maggot. She has quite the kick with a powerful servo motor and really tough polycarbonate armour. She's also got a fair amount of push and has no problems getting under the other flippers.
Career Record: 3 Wins 4 losses Draws 1
Antweight World Series 51: Phantom Fox vs Blellow (draw), Phantom Fox vs Blellow rematch (loss), Phantom Fox vs Bunny Ears (win), Phantom Fox vs Baby Hell (win), Phantom Fox vs Yoink! (loss), Annihilator: 6 rounds survived. Tag-Team with KillaByte vs VacAnt and