Greetings! I'm Sylandro, user of TinkerCAD.
Now, TinkerCAD is very easy to get a hold of, but if you're wondering "well how do i make angled wedges?" I'm your guy for the job.
Without further adieu, lets begin.
<big>RECTANGULAR ANGLED WEDGES</big>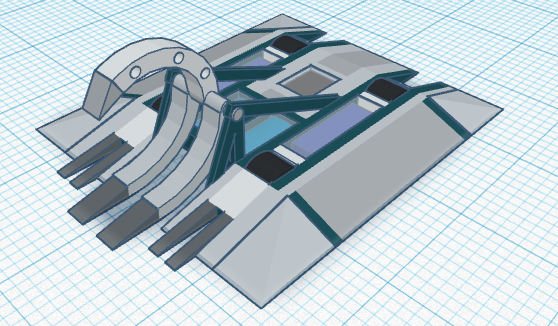 As seen on this CAD made by yours truly (the bot belongs to shaba though), you see that there are rectangular angled wedges near the corners of the robot. How do you make these?
They're the easiest type of angled wedges to make in TinkerCAD, and lets start!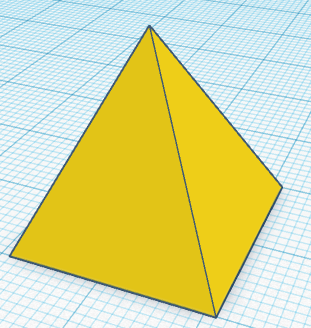 First of all, grab a pyramid shape from the basic shapes list.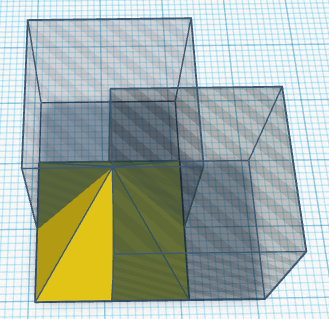 Then, proceed to get two "hole" boxes, these shapes appear on the shape list like this: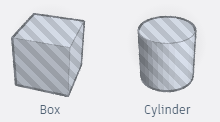 These shapes will come in handy, once you figure out how these nifty little tools work, sky's the limit!
Proceed to click, and drag a box to select the pyramid shape, and the two "hole boxes".
Once you clicked and selected the pyramid and the "hole" boxes, click the group button, which is the one shown in the image above.
Congratulations! You successfully have a angled, rectangular wedge. Feel free to use this shape, squash it, squeeze it to your own will.
--
Now, we're not done here just yet, i'm also going to cover triangular, angled wedges, lets begin.
<big>TRIANGULAR ANGLED WEDGES</big>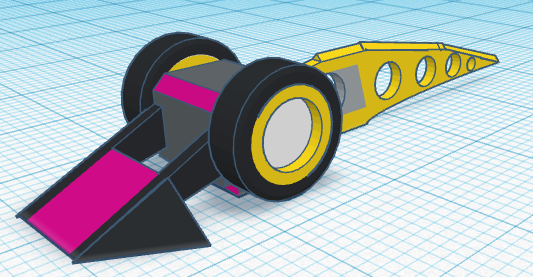 As seen on my Rebel Yell, the front wedges sport triangular wedges, now these are a bit tricker to pull off, but once you get the hang of them, they're quite easy.
Grab a triangle from the shapes menu/list and make it three-sided, like i did here.
Proceed to rotate the triangle 45 degrees counter-clockwise.
Grab two "hole" boxes, and align them, just like you did with the rectangular angled wedge, although you might need to tinker it until it fully aligns with the triangle.
Proceed to group the shapes.
And we're done here!
--
If you think i did a good job with this tutorial, please say so, and please give me advice for future tutorials. Also, if you thought this was helpful--please do say!