My third and final entry into CBC4 was the middleweight Carapace, as I didn't enter the heavyweight category. Carapace did okay but not as well as I'd hoped, ending its run with a 3-3 record. Hammers aren't all that fun to drive (at least by RP.) And the color scheme is just terrible. Oh well.
Carapace (Middleweight)
5 Speed / 3 Traction / 1 Torque / 13 Weapon / 8 Armor
Alt: 5 Speed / 3 Traction / 1 Torque / 11 Weapon / 10 Armor (+2 Pontoons)
Sketchfab Render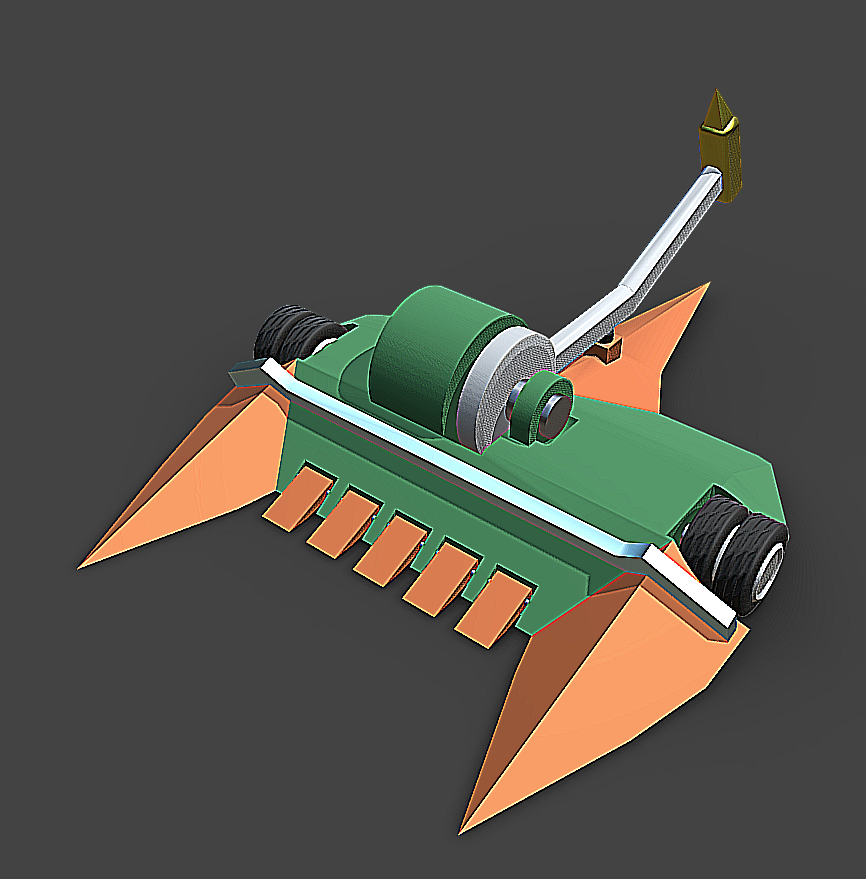 A big pointy weapon on a stick, with a robot attached. The robot is 2WD, the pointy weapon is a hammer, the wedgelets in the middle are hinged.